or 21 years, Dr. Tim Malcolm owned and operated a veterinary hospital in Americus, Georgia. Since selling his practice in March of 2005, he has been blessed with the opportunity to pursue one of his other life-long interests, tournament bass fishing on a larger scale.
This web site has been designed to promote his fishing sponsors. They consist of a select group of companies with which he has done business for many years and whom he highly recommends.
As a unique twist, Dr. Tim will also answer e-mails concerning general animal health-related questions and he sells pet medications online, both prescription and non-prescription. He will also post periodic fishing reports on Lake Blackshear, Lake Eufaula and other lakes that he is fishing on his tournament schedule. Any comments or suggestions should be e-mailed to: mrbass932@bellsouth.net
| | | |
| --- | --- | --- |
| | - Lake Reports & Tournament Info. - | Updated February 15, 2012 |
February 15, 2012
Sorry about the delay in posting a report. Between the holidays, vacation, and taking care of some long overdue maintanance on my house, the fishing has been non-existent the last couple of months. With all of that taken care of, I'm really excited about getting started back and look forward to fishing the Bama division BFLs this year
Conditions on Lake Eufaula are as follows:
The current lake elevation is 188.22. The water on the main lake and in the creeks north of Cowikee is heavily stained to muddy. The water in Cowikee Creek is slightly to moderately stained. The water on the main lake in in the creeks below Cowikee is progressively clearer, but still has some stain. The surface temperature is running in the mid to upper 50s. With the higher water and higher than normal surface temperature for this time of year, a lot of fish are in a strong pre-spawn pattern right now. I like to target these fish along shallow creek channel ledges in 6-12 feet of water, Concentrate on areas next to spawning flats and look for irregular features along the creek channel such as the intersection of a ditch which runs up onto the flat, points, stumps, etc. My favorite way to locate schools of these pre-spawn fish is with a Little John MD crankbait. This lure runs the perfect depth for these staging fish and also puts out a lot of vibration which is really important in attracting strikes with the water stained up like it is now. If I had to pick one color preference it would be root beer chartreuse, but always use a color based on water clarity as well as how aggressively the fish are taking the bait. Once a school stops hitting the crankbait, you can often pick up another fish or two with either a football jig using a Big Bite Baits Yo Mama trailer or a Carolina-rigged Big Bite Baits lizzard. Stick with darker colors for these baits in the stained water and try adding rattles to attract more bites. If you really prefer fishing shallow, there are already some fish up on the bank and the big females are often some of the first to move up early in the spawning cycle. If you choose to fish shallow. a chartreuse/white spinnerbait with gold tandem Colorado blades is a good choice to cover a lot of water. Also be sure to pick any thick grass or wood cover apart with a 7/16 black / blue Spro finesse jig and a sapphire blue Big Bite Baits Yo Mama trailer. As always, enjoy God's creation and do your part to protect it!
Dr. Tim
P.S. Please support my sponsors by using their products and services. Without their support, I wouldn't be able to spend as much time on the water and provide reports . You can rest assured their products and services are exceptional.
| | |
| --- | --- |
| | |
Visit

Dr. Tim's

Sponsors
---
DeweyLee.Com - Local Outdoors site
Ryan Coleman's Pro Guide Service

Links to Lake fishing Reports:
Lake Sinclair fishing report - Larry King
Lake Eufaula report - Tim Malcolm
Lake Eufaula fishing report - Jay Grogan
Lake Lanier fishing report - Ken Sturdivant
Lake Seminole - Jack Wingate
West Point Lake fishing report - Paul Parsons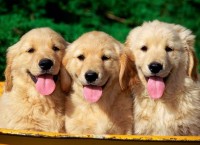 Fo

r general animal health-related questions, click HERE and email Dr. Tim. He will respond promptly. (If he's not fishing)



Finished in the top 3 in club tournaments 15 consecutive years.



State Team Member - Georgia B.A.S.S. Federation (2-times)



Club, angler of the year



Numerous top 10 finishes in local tournaments.



Winner, Lake West Point "Tournament of Champions"(2006)

Wal Mart BFL "Super Tournament" winner, Lake Eufaula (2007)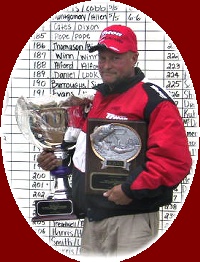 Animal Health Care
Suggested Articles